About
September 25-26, 2021
We are excited to announce that the eighth RamHacks organized at the VCU College of Engineering will take place on September 25-26, 2021. Due to COVID-19, the event will be virtual but we have opened participation in RamHacks to anyone living within the United States.
Students may work in teams of up to four members and cross-university teams are always encouraged. RamHacks allows programmers to come together to create innovative projects within one of the hackathon challenges.
The Department of Computer Science is hosting this hackathon to ignite the spirits of students in a competition with no creative boundaries. All levels of expertise are welcomed so get ready to bring your ideas to the virtual table!
Please note that if you intend to join our group of hundreds of students in this event, you will also be asked to agree to the MLH Code of Conduct.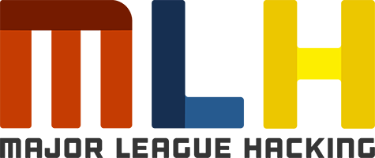 Overall Awards
RamHacks gives monetary awards to the best submissions in addition to the awards provided by the sponsors of the challenges.
| | | |
| --- | --- | --- |
| $3,000 1st place prize | Two (2) $1,500 2nd place prizes | Three (3) $1,000 3rd place prizes |
Time
Event
Saturday, September 25, 2021
9:00 a.m.
Opening ceremony and keynote speech
10:00 a.m.
Challenge announcements
10:30 a.m.
Team formation
11:00 a.m.
Hacking begins; Lunch
3:00 p.m.
Tech Talk
5:00 p.m.
Tech Talk
7:00 p.m.
Tech Talk
Sunday, September 26, 2021
11:00 a.m.
Hacking Ends
1:00 p.m.
Expo and Judging
4:00 p.m.
Hacking ends and submissions due; Lunch