September 26-27, 2020
About
---
Get Your Hack On.
This will be the seventh RamHacks event organized at the VCU College of Engineering. The goal this year is 400 participants. Because of the COVID-19 pandemic, this event will take place online. Don't worry, we'll make sure to keep up with the expectations. Plus, now participants may join online from anywhere in the United States.
Students may work in teams of up to four members. Cross-university teams are encouraged. RamHacks gives creative programmers a chance to make someting innovative together. The Department of Computer Science is hosting this hackathon to ignite spirits of students in a competition with no creative boundaries.
Please note if you intend to participate in this event you agree to the MLH Code of Conduct.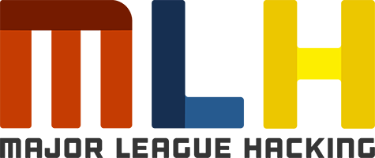 Overall Awards
RamHacks gives monetary awards to the best submissions in addition to the awards provided by the sponsors of the challenges.
| | | |
| --- | --- | --- |
| | | |
| $3,000 1st place prize | Two (2) $1,500 2nd place prizes | Three (3) $1,000 3rd place prizes |
Schedule
---
Saturday, September 26, 2020
9:30 a.m. - Opening ceremony and keynote speech
10:00 a.m. - Challenge announcements
10:30 a.m. - Team formation
11:00 a.m. - Hacking begins
3:00 p.m. - Tech talk
5:00 p.m. - Tech talk
7:00 p.m. - Tech talk
Sunday, September 27, 2020
11:00 a.m. - Hacking ends
12:00 p.m. - Expo and judging
3:00 p.m. - Judging ends
3:30 p.m. - Awards and closing ceremony
Sponsors
---
RamHacks isn't just an opportunity to attract award-winning talent — it's a chance to show what your company can do by tapping into some of the most innovative minds in the country.


Sponsorship Levels:
Gold
$5,000
Top logo placement
Keynote speech
Includes all the benefits of the silver and bronze packages
Limited to one sponsor
Silver
$2,500
Improved logo placement
Give a tech talk
Includes all the benefits of the bronze package
Bronze
$1,000
Create a challenge
Representative & e-booth at the event
Access to participants' resumes
---
How to become a sponsor
Reach out to us at ramhacks@vcu.edu. Checks may be made payable to the VCU College of Engineering Foundation for RamHacks.
Click here to view the 2020 Sponsorship Booklet
Frequently Asked Questions
---
How the event will run online?
We'll create a discord workspace and parallel live sesions for the challenges, tech talks, and more. You'll be able to chat and interact with other participants, mentors, and sponsors online. Get your webcam and headset ready!
Is this a team event?
You can build your own team if you'd like, or we'll get you synced up with a team when you arrive. Please limit your team to no more than four people. Seriously, any more and you'd need a SCRUM master to coordinate your hacking!
What if I don't have an application idea?
Don't worry, mentors will be on-hand to support and troubleshoot.
How do we submit our project?
Register on devpost and submit your project before 11:00 on Sunday. You'll also need to record and submit a link before noon to a short video on YouTube or any public platform showcasing and demoing your idea. Judges will review submissions and videos between noon and 3 pm.
Can I participate in RamHacks from anywhere in the US?
Sure, don't let the time zone discourage you. RamHacks 2020 will be 100% online and open nation-wide.
Who can participate?
Attendees must be enrolled in a college or university in the US, or have graduated within the last 12 months, and must agree to the MLH Code of Conduct. Are you a UX enthusiast with design on the brain and art in your heart? Maybe you've got mad business skills and an entrepreneurial spirit? This event is about so much more than programming, so register!
Does VCU reserve the rights to what we create at RamHacks?
No. You own what you make! VCU will have no bearing on the rights to any of the projects you create at RamHacks!
Will this event be all work and no play?
No, no and NO! we'll have online video games if you need a breather from creative coding. Hear the latest programming technologies, tips and techniques at our Tech Talk sessions. In addition, Major League Hacking and our sponsors will throw down some special challenges with prizes you don't want to miss out on.
Can I submit a project to multiple challenges?
Absolutely! if your project qualifies for multiple challenges please select them all on devpost when submitting your project. You may get many different awards.
Can I participate in RamHacks if I'm underage?
You're welcome to join the event, learn a lot, enjoy, and have fun, but unfortunately you won't be eligible for awards.